Manage Multi-Vendor Contracts, Service Calls and Asset inventory all in one place.
Tired of navigating multiple web-sites and 1-800 numbers to purchase, manage, and renew your IT service agreements?
ISP has your answer.
We bring our clients a true One-Stop-Shop for all IT service contract needs.
ISP has built alliances with hundreds of OEM direct, OEM authorized, and select third party maintenance organizations.
Our web-based MVS (multi-vendor service) portal enables us to consolidate and manage multiple service companies so you don't have to.
Regardless of your IT hardware brand, age, location, and SLA need, we build a solution.
Every aspect of your service contract will be visible and manageable online, and backed up by a dedicated ISP customer service team. A customer service team whose only concern is managing the administration, delivery, and renewal of your service contract(s).
With ISP you will receive:
Web-Based Request-A-Quote Feature
Web-Based RMA and Work Order Request Link to the Service Provider Repair Facility
Web-Based Contract Administration and Asset Tracking Tool for all Service Contracts
Web-Based Service Call History Reporting
Web-Based Supplies Request Link
Web-Based Multi-Vendor Depot & Field Service
A dedicated customer service team to assist in all contract administration, service delivery, and renewal processes.
A One-Stop-Shop for Global OEM, OEM authorized, and 3rd party maintenance solutions.
ISP will make it easier to buy, manage, and renew IT service contracts!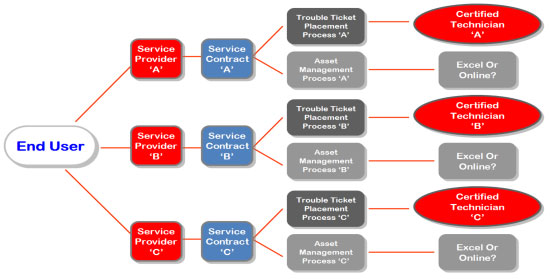 Why do this….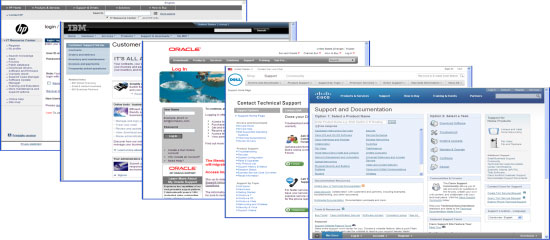 When you can have this…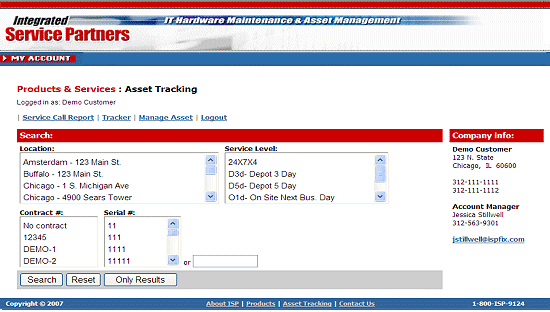 Logos and Trademarks are the property of their respective owners